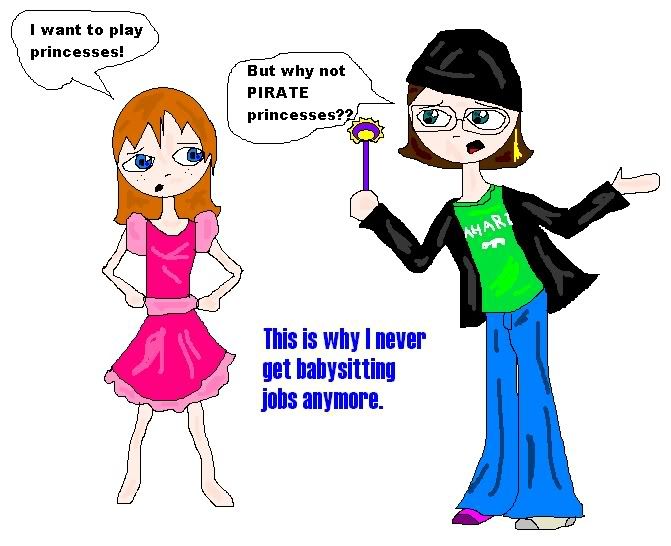 So, the girl I was babysitting wanted to play Fairytopia. Azura and this other pink fairy killed Laverna, an evil fairy. I tried to convince her that Laverna was simply trying to start a democracy and overthrow the Enchantresses tyrannical rule in Fairytopia!
It didn't go over too well.
I proceeded to use the Socratic method (dialectic or asking questions till they hit you with a frying pan) to determine why she thought Laverna was evil.
"Let's go play barbies." She finally concluded. A'ight!
Tags: babysitting, government, kids, pirates
Current Mood:
content
Current Music: Messiah-Handel (don't ask!)